I was lazy. I didn't even go until after I picked up K from Mother's Day Out. She munched on Gerber cheese curls while I shopped the remnants of the collection. Apparently there were 35 women waiting outside at 7:58AM for the joint to open. Um, no thanks.
Baby K racked up on a few cute items: a capelet, scarf and rain boots.
I tossed a shower curtain, puffer jacket and sweater vest into the cart.
I mean, seriously, can you stand it?
so stinking cute.
The rain boots are a big hit, because baby K can take them on and off herself- she thinks that is pretty darn fun.
Mimi picked up a few things for us too, like this baby blanket that I plan to wear as a wrap.
I would have really liked a few towels, a circle scarf, a blanket and the teacup/saucer set....but oh well. I could always go on ebay and buy them for like $200 each.
Nuts and No Thanks.
okay, I REALLY wanted these...well, crud.
Did you buy any of the loot? I hear it crashed their website. That's nuts too!
------------------------------------------------------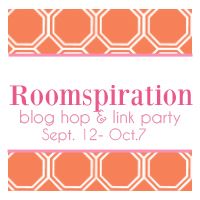 Get your bathroom posts ready